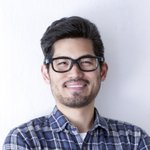 Notsniw
Hi, My name is Winston of Notsniw from Los Angeles and live in Berlin. . I work as a Full-Time Illustrator. My main style of illustration is Quirky, Colorful, with a strong use of Humor. I work with both digital and traditional medium. I consider myself a documenter of Outfits of Pop Culture Icons. I also enjoy experimenting with animals dressed in human clothing as a whim. Please share your Notsniw Merch on Instragam @notsniwart #notsniwart I love to see how my art is utilized through your eyes. Email: hello@notsniw.com Instagram: http://www.instagram.com/notsniwart Shop easily by Collections: https://society6.com/notsniw/collection Notsniw joined Society6 on February 22, 2011
More
Hi,
My name is Winston of Notsniw from Los Angeles and live in Berlin. . I work as a Full-Time Illustrator. My main style of illustration is Quirky, Colorful, with a strong use of Humor. I work with both digital and traditional medium. I consider myself a documenter of Outfits of Pop Culture Icons. I also enjoy experimenting with animals dressed in human clothing as a whim.
Please share your Notsniw Merch on Instragam @notsniwart #notsniwart I love to see how my art is utilized through your eyes.
Email: hello@notsniw.com Instagram: http://www.instagram.com/notsniwart
Shop easily by Collections: https://society6.com/notsniw/collection
Notsniw joined Society6 on February 22, 2011.